På Petite France säger vi bonjour på riktigt när ni kliver in i vår värld. Precis som vi tänkt med alla våra råvaror från ost till bröd eller croissant till kaffe, så vill vi att ni ska sitta i ett litet Frankrike och verkligen känna det. Insupa det. Njuta av det. Vare sig det är i vårt bageri där vi bakar precis allt eller i vår Bistro en regnig höstkväll med någon du tycker om, eller ännu bättre med samma käresta på vår härligt soliga uteservering. Välkommen!
... säger grundaren Sébastien Boudet vid invigninsfesten 2008.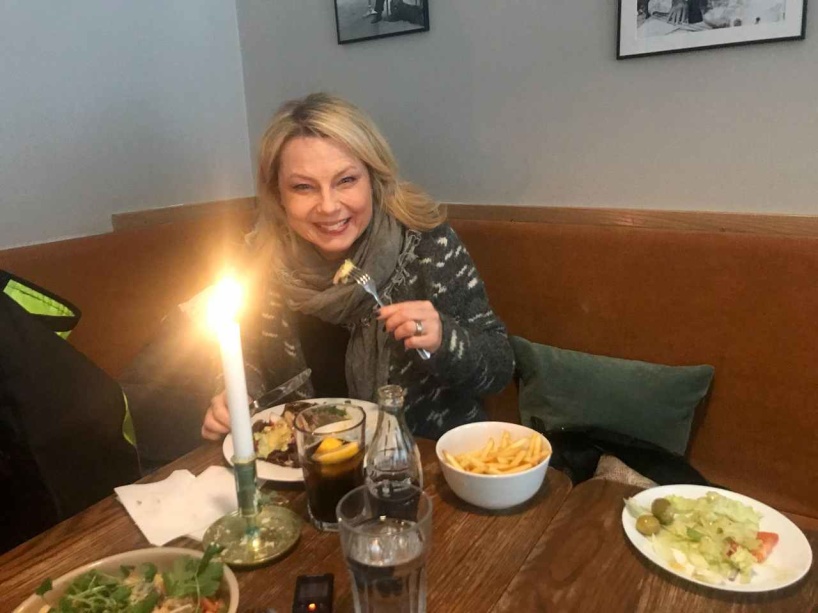 Helena Bergström möter Karin Sörbring.
Expressen Nöje 11 januari 2019.
Cédric Lavenant à Petite France visar skickligt hur "julstubben" med franska rötter ska formas för Tilde de Paula / TV4.
NEW YORK TIMES
In 2008 the Frenchman Sébastien Boudet opened Petite France, the city's most authentic French cafe-bakery. On a quiet side street on the largely residential island of Kungsholmen, it took a year or so for word to spread about the quality of the breads and pastries (not to mention a whole spectrum of macarons). Now lines form every weekend, though canny locals know the trick is to go well before opening time.
"I don't like the Swedish way of keeping the door locked until it is exactly opening time," Mr. Boudet said. "The door is unlocked when we turn up at 4 a.m. We officially open at 8 o'clock during the week, but before that we might have taxi drivers or police working overnight who come in."
Mr. Boudet has adapted French recipes to suit Swedish tastes, using more eggs and butter when making traditional buns. He's also relaxed his attitude toward only using seasonal ingredients. "I never used to buy raspberries in May, when it can still be snowing, but I have to because I've seen how much Swedes enjoy a raspberry tart at that time," he said.
The breakfast tray is particularly popular, mixing French and Scandinavian influences: yogurt topped with muesli served with a small baguette sandwich and a chouquette — a ball of choux pastry.

THE LOCAL
http://www.thelocal.se/18464/20090326/